Welcome to the World of Detective Docherty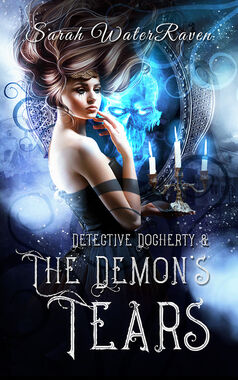 It was called the Great Awakening, when magickal kind returned to our world.
 They live among us now, renting apartments, laboring in the workforce, and
paying taxes. Ares is a vampire and doing very well for himself in the modern world. Between teaching at the local university and assisting a paranormal investigator, things couldn't be better. But when a woman dies mysteriously in her own home, the question isn't who killed her, but what.
Alexandria is alone in the world. Having lived a complicated life surrounded by mystery and tragedy, she's quickly pulled into the world of paranormal investigating. Can she walk the border between the worlds of man and magick or will she become lost to it?
Vampires. Witches. Ghosts. Demons. Fairies and Gods.
Detective Docherty and the Demon's Tear is an all new Urban Fantasy with a Paranormal Mystery twist.
Synopsis from Detective Docherty and the Demon's Tears
The World of Detective Docherty
Detective Docherty is a series of novels written by author and artist Sarah WaterRaven. The books take place in modern day Toronto, ten years after an event that changed human reality. Magick and science co-exist in a seemingly stable society, however while mankind struggles with the acceptance of their new neighbors, magickal-kind faces its own struggle in a world that challenges their nature and very existence.
Don't know where to start? Follow the links below.
Book Series in Order
Characters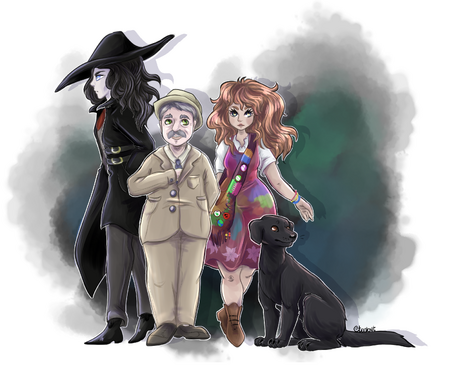 Fairy and Otherkin
List of Fairy
Seelie "Good fairy"
Unseelie "Bad fairy"
List of Otherkin
Merfolk
What are Merfolk?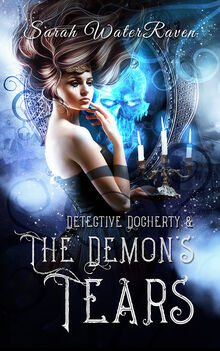 Witches and Wizards
Witches
Wizards
Different types of Magick
Additional Articles
The Great Awakening
LEAFF
Fanart
Latest activity
Photos and videos are a great way to add visuals to your wiki. Find videos about your topic by exploring Wikia's Video Library.